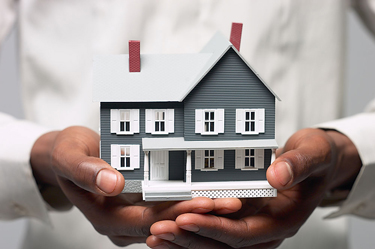 Property Management
Characteristics of VIP's "Hands On" Management Program
Quality:
The key to proper operation of any real property investment is quality management. Our management division was created to fill a void in the management field — that of Quality Management.
Teamwork:
At VIP, we perform as a team. Prompt response to your problems is our business, not your worry. Any of our staff can work towards an immediate solution to your request.
Commitment:
We are available 24 hours a day, 365 days a year, in case of emergency. The office phone will refer you to our paging service after hours. We are here to show our commitment to our clients by providing a 24-7 emergency service, and excellent management.
Experience:
Our 64+ years of combined experience consists of a broad range of real estate services. This background gives us the knowledge to solve problems before they become major liabilities, providing you with the most comprehensive service. One of the benefits of this is reducing the expense necessary to maintain your property in top condition.
Dependability:
"Hands On" Management gives the client freedom from worry, knowing that daily concerns are being handled professionally. You can count on us to take care of your property, while making sure your properties are rented at market value, netting the highest possible income.
Tenant Screening:
When a tenant applies to lease your property you want to be sure they are the right people. At VIP we screen applicants carefully using the following methods.
When we meet they are evaluated by a trusted employee to get a gut feeling of who they are.
We run a credit & background check. This report is used to verify the applicant's credit history, grade the history on a scale of A – F showing 2 credit scores, verify past home addresses & employers, date of birth & recent credit inquiries. It also matches the name with potential terrorist records & searches for sex offenders, most wanted list, national eviction records & criminal records, bad check passing & matches the name with the social security number.
Income and job status are verified using various means.
A copy of a government issued photo ID is obtained.
Tenant status with present and past landlords is verified manually by our staff.
Most importantly, if a piece of the required documentation is not available we request alternative documentation or something else that will give us the required information we seek. If we cannot find the answers to our screening standards the applicant is declined.
Inspection:
VIP conducts regular inspections of your property in order to avoid expensive repairs due to deferred maintenance. The performance of your service vendors is also monitored closely. You should rest assured your property will be maintained in excellent condition.
Flexibility:
Our philosophy dictates a policy of flexibility in order to meet the needs of varied clientele and properties.
Every property is different and everyone is different. We aim to meet everyone's expectations by being as flexible as possible with your needs as a valued client.
You won't regret the decision to go with VIP's Management Services!